2020 Incidents
Jan
88
Feb
92
Mar
98
Apr
77
May
118
Jun
106
Jul
130
Aug
136
Sep
127
Oct
110
Nov
108
Dec
132
Total
1322
2021 Incidents
Jan
109
Feb
Mar
Apr
May
Jun
Jul
Aug
Sep
Oct
Nov
Dec
Web Counters
Website Visitors
Since
August 6, 2019

Visitors Today
Feb 28, 2021

Welcome to the Official Website for Kent Island Volunteer Fire Department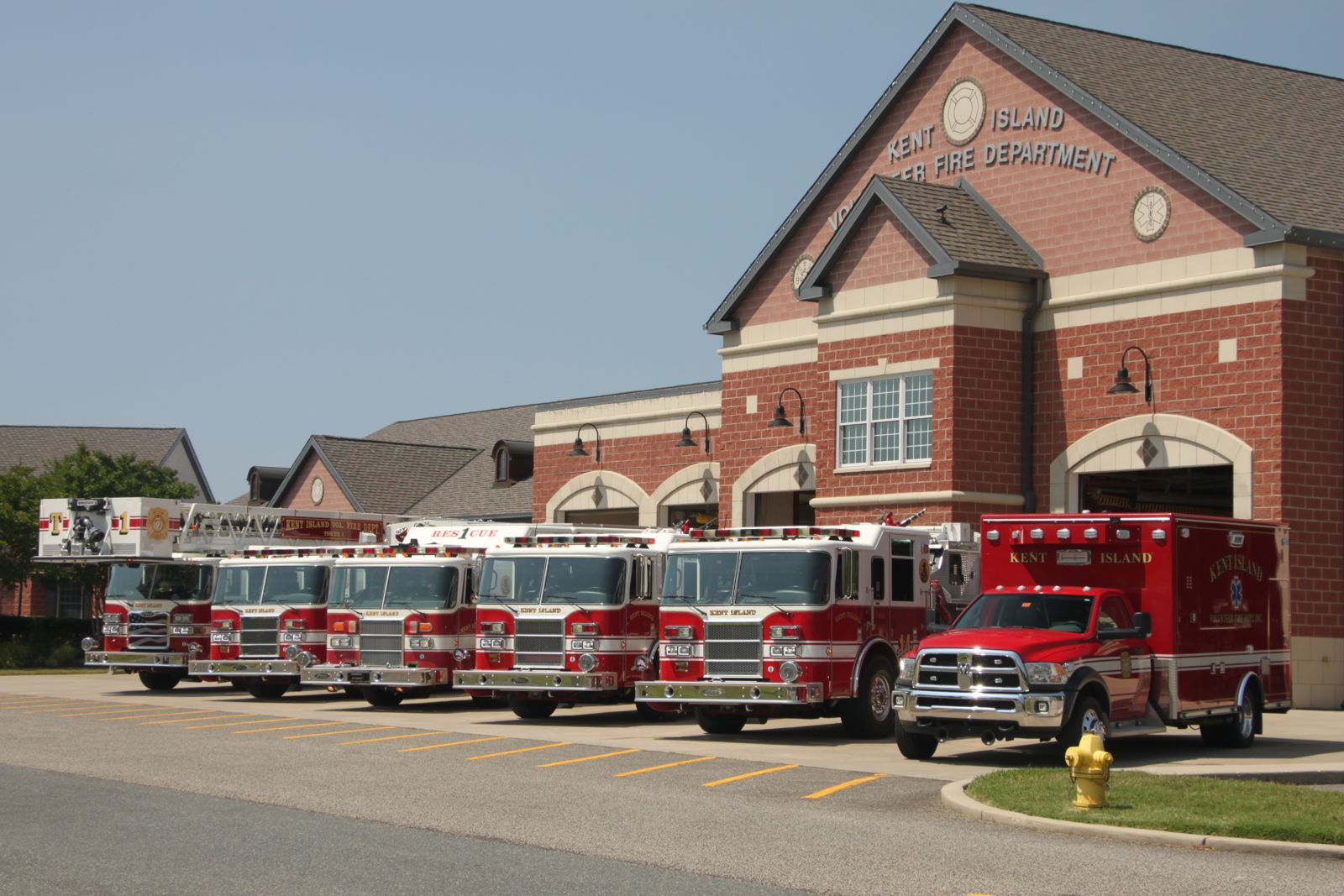 Covid-19 Vaccinations

Active Member Jenn Walters, January 28

Community Notice:

Our department is NOT administering Covid-19 vaccinations.

Our social hall is however being utilized by the county for the purpose of vaccinating the community on an appointment only basis that is organized by Queen Anne's County.

Please contact the Queen Anne's County Health Department in regards to getting an appointment.

Please do not contact KIVFD as we do not have ... (Full Story)




Now hiring Paramedics

Kent Island Volunteers, October 01

Kent Island Volunteer Fire Department is currently accepting applications for the position of Paramedic. This is a part-time paid position on our day staff.

To be considered for an interview, we require a minimum of two years of experience. Candidate will also be required to provide all current certifications.

For more information or to apply please email at emssupervisor1@gmail.com, (Please no ... (Full Story & Photos)

2020 Kent Island Fire Department Awards & Installation

Active Member Jenn Walters, February 24

Before our regular business meeting on February 16th, 2021 we had a small gathering at the station to award our members for their service and swear in our new officers.

The following awards were presented. Congratulations to our members.

Jim Beavers Award - Owen Long
Employee Of The Year - Bob Seitz

Chief's Award - Presented to All KIVFD Members for their amazing dedication especially throughout ... (Full Story)




Vehicle Fire

2nd. Assistant Chief Paul Schlotterbeck, February 16

At 12:23 hrs. Kent Island VFD units were dispatched for a vehicle fire in the 1-81 box. C-1, PM-1, E-14 and Engine Tanker 1 responded and arrived to find an SUV fully involved. The vehicle had been operating westbound on US Route 50 just prior to the Bay Bridge. ... (Full Story & Photos)

Odor inside

2nd. Assistant Chief Paul Schlotterbeck, January 30

At 17:47 hrs. units from Kent Island VFD and Grasonville VFD were alerted for an odor inside of the Dollar Tree in Kent Towne Market. Crews arrived to find the store staff working to evacuate the store. FD personnel entered the store and conducted air monitoring as well as an overall investigation of the building. Crews on the roof located a malfunctioning HVAC unit. The unit was secured and the store ... (Full Story & Photos)


Crash with entrapment

2nd. Assistant Chief Paul Schlotterbeck, September 29

Just after 22:30 PM units from Kent Island VFD, Grasonville VFD and Queen Anne's County DES were alerted for a motor vehicle collision with reported entrapment. Rescue -1 responded on its first working extrication since being placed in service in August of this year. Chief-10 (A/C T. Schulz) was first to arrive ont he scene and found a single vehicle had struck a parked vehicle and a tree. The passenger ... (Full Story & Photos)


Commercial Building Fire

2nd. Assistant Chief Paul Schlotterbeck, September 29

Just after 12:30 PM on Spet. 29, 2020 the Kent Island VFD. along with units from Grasonville, Queenstwon, United Communities, Centreville, Cape St. Claire and Queen Anne's County DES were alerted for a commercial building fire in the 400 block of Log Canoe Circle. A/C P. Schlotterbeck arrived and found smoke showing from a auto repair shop that is located in the corner of a large industrial building. ... (Full Story & Photos)


Reminder of the dangers of mixing chemical cleaners!

2nd. Assistant Chief Paul Schlotterbeck, March 19

The Centers for Disease Control and Prevention recommends routine cleaning of surfaces to limit the spread of COVID-19, several agencies are trying to remind people about the dangers of mixing household chemicals.

People are very concerned right now and may not be thinking about the dangers of mixing cleaners. The Kent Island Volunteer Fire Department wants to remind you of the following deadly combinations:
Your feedback is important to us! Feel free to sign the guestbook.